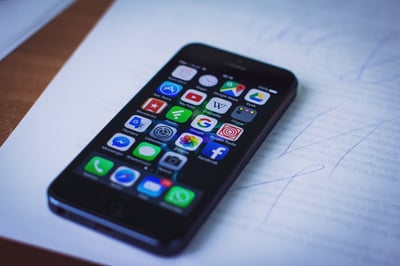 "I have no idea how much something like this costs."
"How do you go about getting a price on an app like this?"
"What information can I gather that will help you put a price tag on this for me?"
These are the types of questions we hear every day from people looking to build mobile apps and custom software. It's common that this is their first time buying custom software. And we know it can be a scary process.
Most companies take pride in giving their clients honest upfront evaluations. However, there are also companies that attract clients with low-bids, with promises that all the bells and whistles are included in the price, only to turn around and issue change orders and invoices that exceeded their initial quotes once they get a prospective customer to sign on the dotted line.
This post will help you navigate the initial steps of the buying process, as well as arm you with information so you can choose the best developer for your next software project.
Typically, we can give our clients a price based on one of the following three items. We can get a more accurate quote when our potential client is able to give us more detailed information. Below are three of the most common documents we receive from our clients in order to provide them with an estimate.
High level product vision
A high level product vision is a very basic description of what you may be looking for. For example:
I want a mobile app for iOS and Android that will allow my field service team to view work orders, take pictures of equipment at client sites and assign them to work orders, take notes on specific work orders, and send all this information back to a centralized database where our admins will be able to run reports.
While this sounds simple enough, and gives a good overview of what the client is looking to accomplish, there are a lot of items here that we would take the liberty to expand upon in order to provide a thorough evaluation and proposal.
Once we've discussed this project with our development team and have expanded upon the initial ideas that the customer outlined in their product vision, we'll sit down and review the scope that we put together to make sure it is in line with what our perspective client's vision is. From there, we can give a fairly accurate estimate for the application our client is looking to create.
If someone tells you that they can give you a fixed bid or a very accurate estimate based on a product vision without drilling down on some details, you should definitely take their quote with a grain of salt and look for a second opinion.
User Stories
Create a list of user stories that will outline the main features of the application. User stories are short and simple descriptions of features told from the perspective of the person who desires the capability within a piece of software, usually a user of the system. They typically follow a simple template…
As a <type of user>, I want <some feature>, so that <some reason>.
…making it easy for anyone to create a user story.
Compiling a list of user stories that cover most of the functionality of your application can give a great deal of insight into what you are looking to have developed. Normally 20 or 30 of these user stories are all you need to create. User stories can then be discussed by our team and fleshed out a bit, giving us all the information to provide a perspective client with an accurate quote.
Learn more about user stories here.
Functional specification
A well-detailed specification that outlines all functional and technical aspects of the application is not necessary. However, it does provide a level of detail that ensures both parties are under the same understanding as to what is part of the project. A functional specification is a formal document used to describe a product's intended capabilities, appearance and interactions with systems and users. While functional specifications are very useful in some software development approaches, the increased use of Agile development processes have made the demand for them rather low.
Getting an estimate
Depending on what stage of the buying cycle you are at, whether you are just looking for a ball park mobile app estimate (product vision), a tight range of pricing (user stories), or a fixed bid estimate (functional specification), will determine how much information you will need to give a prospective custom software development company.
For more help on getting an estimate from an experienced software development team, contact AndPlus!