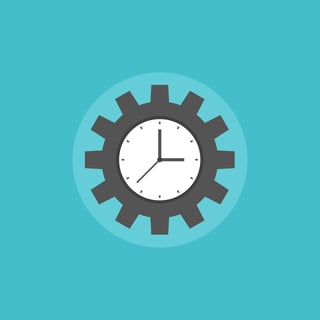 There's been a good deal of debate recently in the "knowledge worker" community around whether teleworking is beneficial for the employee, the organization, or both. Teleworking, in case you're way behind on your LinkedIn feed, is a working arrangement where an employee can work from a remote location (such as home, the beach, a bar, or wherever) instead of coming into the office. Advocates of teleworking (also known as telecommuting) claim that employees can be happier and more productive in this arrangement. Detractors believe it's a good way for employees to goof off.
At AndPlus, we won't make the claim that one philosophy is better than the other. But, we know this: Having everyone in the same place every day, working shoulder-to-shoulder with each other and with our clients, is a major part of our culture and for the cultivation of new ideas that go beyond what just one department could come up with on its own. And our culture drives our success.
What Drives the AndPlus Culture
The AndPlus culture is driven by research, innovation, design, efficiency, and above all, collaboration. Let's take a look at these aspects in more detail.
Research: We know that the easiest way to get left behind is to stand still. Everyone in the company is committed to keeping on top of what's going on in the technology field, including the emerging areas of machine learning, robotics, the Internet of Things (IoT), big data, cloud computing, and mobile. We want to make sure we are right there at the front of these trends so that we can offer our clients solutions built on the latest and greatest.
Innovation: Separating ourselves from the rest of the custom software development market means emphasizing creative approaches to our clients' problems. Often this means coming up with ideas that our clients would never have thought of—brilliant, elegant solutions that go beyond their expectations.
Design: Our user interface/user experience (UI/UX) experts are dialed in to what makes an intelligent, intuitive, fluid user interface that simplifies tasks, prevents errors, and is a joy to use—on any platform.
Efficiency: When a team works together as long as we have, you know what works, what doesn't work, and each stakeholder's strengths and tendencies. With this knowledge, you don't have to reinvent the wheel with every project, and this drives efficiency.
Collaboration: We see our clients as partners in every project. Having clients involved in the project from beginning to end fosters open, transparent communication, and ensures that everyone's expectations are met and there are no surprises, even in the face of (sometimes inevitable) changing priorities.
Culture and Our Office Space
All of these aspects of our culture are aided and abetted by our office design, our "open door" policy, and our expectation that team members be present in-person, day in and day out. It's an open atmosphere that encourages employees and clients to get together, share ideas, and get stuff done. And we're in good company, too. This is how great centers of collaboration become world renown, such as Silicon Valley, where experts from myriad fields are all within close proximity and pollinate one another's ideas. This is how we've modeled our approach as well, and the results speak for themselves.
Our culture, coupled with our processes, are the keys to our success. Either of them alone won't get the job done. We're proud of what we've accomplished thus far, and are always looking for ways to fine-tune our processes and culture to bring our clients what they need: innovative, bug-free solutions, delivered on time and within budget, that address their needs and meet or exceed their expectations. This is our mission and our goal.