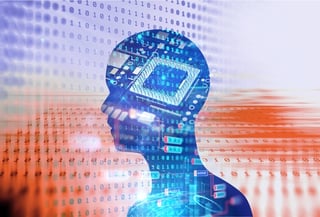 Finding the right software development firm for your business can be challenging, and it's often easier to identify what you don't want in a vendor than what you do. If you're experiencing any of these issues with your current service provider, it might be time to consider looking for a new one.
Hint: We mayyyyy know a team that specifially avoids these pitfalls.
Reason #1: Inaccurate Estimates
Budget is a critical factor in successful operation of any company, and IT project overruns are typically expensive. When was the last time your software dev firm provided an inaccurate estimate for a project? Has it happened more than once, and can you quantify the cost to your company? Keep in mind that inaccuracies can be caused by several factors, and the old maxim of "garbage in, garbage out" applies in this situation. In all fairness, it's important to establish whether your software vendor had accurate information to begin with, such as a detailed outline of exact requirements and knowledge of challenges facing your installation. Project overruns are often caused by delays in getting inputs from the client, procrastination on approvals and changes in project scope.
Reason #2: Using the Wrong Languages or Technologies
Choosing the correct language or technologies for your software project is vital for the functionality you need, while keeping the "learning curve" as low as possible for users. If your software dev firm makes the wrong choice during the visualization process, it impacts the framework and ultimately the successful completion of the project. By working closely with developers, you can make sure they don't choose a particular technology for your stack just because it's currently trending. It has to be the right one for your purposes.
Reason #3: Holding Back Ownership of the Code
It's your project, so it's your code. Under copyright and intellectual property laws, if code is commissioned and paid for, copyright belongs to the company that requested it. Many people believe a software project that is commissioned and paid for belongs to the company who placed the order. In cases where you've paid a lot of money for development of a custom solution, you may not want to be bound to a developer simply because they created it for you. Owning 100 percent of your code enables you to alter it as you need to, or have an in-house developer work on it when required.
Reason #4: Making You Choose Between Design and Engineering
With a software dev firm that doesn't use agile development methodology, you might find yourself having to choose between an outstanding design and good quality engineering. With an end-to-end process like AndPlus™ methodology, this becomes unnecessary. During the conceptualization of the software you have the opportunity to review the complete functionality. You're able to fulfill the aesthetic requirements without making the operation too complex and time consuming. If your current vendor is holding you to ransom over these two options, it's definitely time to ditch that company and move on.
Reason #5: Not Writing Clean Code that is Easily Amended
Few things are as frustrating as code that isn't easy to read or understand, and your software dev firm has a duty to provide clean code others can work with. If something needs to be amended after the fact, it's important for new engineers viewing it to be able to easily find what they are looking for and make changes. Clarity is even more important than efficiency, because it offers readability, comprehensibility and structural simplicity, which makes refactoring easier to perform.
Are you frustrated with your current development team? Are you looking for a true end-to-end design & engineering firm that creates custom software? Give us a call and let's build something great.