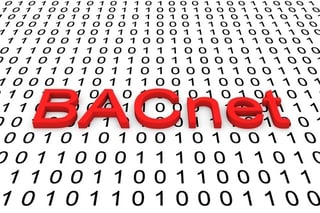 At AndPlus, we work hard to find the right software solutions to problems experienced by our clients. "When Phoenix Controls identified that the old control system used for their valve wasn't very functional, they turned to us for answers," says Max Grayer, a technical architect at AndPlus. "We created a touchscreen controller that displays critical data such as room occupancy, room offset, temperature and air changes per hour."
This was a modern approach to the client's building automation and control (BACnet) technology, says Grayer. It also allowed Phoenix Controls (PC) to access vital information at a glance, and the ability to control their hardware with an intuitive user experience.
BACnet is a useful technology governing centralized control processes for a building's heat, ventilation, air conditioning, lighting and other systems. It works through the use of a building management or Building Automation System (BAS).
A High-End Esthetics Problem
As a leader in the design and manufacturing of airflow control systems for operation in critical room environments, PC has on its client list leading pharmaceutical corporations, universities, laboratories, hospitals, industrial companies and government biocontainment locations. While the company's high precision product fulfilled the expectations of its distinguished client base, PC felt its control interface didn't quite measure up in sleekness and sophistication. On realizing this, the manufacturer came directly to AndPlus, whose reputation for hardware/software integration was well known because we often create web dashboards or built-in touchscreen interfaces for complex hardware. "It was a no-brainer for [PC] to call us up," says Grayer.
Planning Phase
AndPlus conducted up-front research around the hardware and communication setup needed to meet PC's needs. PC had a hard requirement for a 7-inch touchscreen device, which led the team to a vendor who provided a customized Android tablet setup based on Android 4.4 (KitKat).
The project kickoff meeting took place on March 12, 2013. Says Grayer: "We outlined an April 15 deadline for our first proof of concept (POC) app with real BACnet communication. While that was taking place, we were also developing a UI/UX demo app for PC to review."
The AndPlus team opened communication links between the BACnet controller on board the air handling unit and the tablet, and developed an Android application with a JNI component that utilized a customized BACnet stack.
Design Phase
The development process lasted until approximately June 2014. "We outlined a POC Android app for handling a single read/write of a BACnet point with a configurable device address," says Grayer. "While we encountered some initial wiring issues, once we established the correct wiring with the help of [PC] engineers, we were able to deliver our POC app 2 weeks sooner than we expected."
AndPlus has a sound understanding of the communication between building level devices and mobile devices, which enabled it to focus on the user interface (UI) aspects of the project. The team has built a custom BACnet MS/TP communication stack for PC's products, and is looking at incorporating other communication products to enable the client to meet its market needs.
Delivery Phase
The solution was delivered to Phoenix Controls in July 2014, and is now installed in hundreds of its client locations worldwide, providing users with easy access to essential environmental data.
Operators get a quick glance at high and low limits, occupancy and alarm status. It's easy to make changes using the touch screen interface, and numerous bug fixes and enhancements received attention between 2014 and 2017.
The use of an agile development approach was very effective, and PC was very satisfied with the outcome as well as with the ongoing incremental updates.
Finding the right, agile solution for a client's problem is par for the course for the AndPlus team. Whatever the issue facing your company, a consultation with our engineers will provide previously unconsidered options for you.