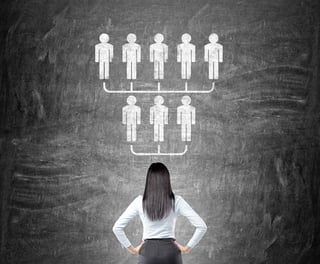 Companies often have excellent in-house staff and resources, but they don't have the capacity or the skills needed for a particular project. AndPlus is adept at staff and skills augmentation, and we have the results to prove it.
What Is Augmentation
Skills and staff augmentation is an outsourcing strategy commonly used to provide resources for a project required to fulfill a company's business objectives. It begins with a thorough evaluation of the existing staff to identify what additional skills are needed, to enable companies to handle projects with their existing teams. By augmenting their workforce in times of need, businesses not only boost their ability to deliver results, but also enable employees to gain the skills and experience necessary for the following project.
What It Involves
Implementing staff augmentation usually involves allocating dedicated technical resources to support the client's team, which are often either offshore or hired as foreign developers for in-house application teams. These resources may be based either on fixed or flexible pricing and conditions. The client retains responsibility to manage the workers and the tasks they complete, while team members are hired based on their skill sets.
Why Companies Might Need Augmentation
Few companies are inclined to employ new workers for short term projects, and if they do so the training component can be both expensive and time consuming. Interim workers or consultants, on the other hand, usually come with a hefty price tag. In the Information Technology sector, the abundance of technical resources available combined with lower rates due to narrower profit margins are making augmentation services the most viable option out there, with a total market value of around $50 billion.
At AndPlus, we are adept at "filling the gap" for our clients. For example, when a client with a talented iOS team needed to get an Android app to market quickly, we assembled an Android-only team to review their app, build a functional, native Android clone, and push it to market.
How We Work
In most instances, companies need to develop software applications requiring advanced skills that they don't currently have internally. Typically, they tell us which skills they're lacking and bring in AndPlus engineers to build a team around the skill sets needed. The team might include one or two members from the client's organization, which works really well in some cases.
The final team comprising a combined workforce joins the client's repositories and JIRA boards, begins planning daily stand-ups and normal grooming sessions that enable us to deploy on schedule. This involves:
Bringing a client up to speed on how we work, which is a vital onboarding step needed for a successful kickoff.
We start with Agile training, after which we develop a tentative schedule for the sprints and begin populating the backlog.
This is followed by a discovery process, which is thorough and lays the groundwork for the way the software is built.
Planning – Throughout the process, AndPlus plans out every phase of development long before the first line of code is written.
We're really proud of our ability to adapt to various clients and make sure we're building great products, and our work with Onset to develop a data logger is an example.
The Onset Example
Onset is a worldwide industry leader in data logger technology. It has one of the most talented iOS teams we've ever seen and build an exceptional product. The company came to AndPlus looking for an Android counterpart to its data logger software. There were an abundance of challenges to building compatibility with Android devices because of their limited Bluetooth connectivity. Our team was able to identify and report a number of bugs, which ended up being the key to making it all come together. After performing our usual discovery process, we discovered the solution to the Bluetooth congestion bug turned out to be environmental testing. We ended up having the QA team save the day by understanding the use cases and testing them in appropriate areas.

The timeframe for the Onset project's initial MVP was 12 weeks, which AndPlus achieved, and we continue to iterate and improve on this product every single day. The outcome of this engagement was the availability of industry data loggers for both primary platforms, which are used globally. From the transport of vaccines to environmental science, Onset continues to lead the way into the future of data aggregation, and we are unbelievably proud to be involved with their team.
Skills augmentation is a great option for companies looking to implement development projects without the expense of employing workers with specific expertise. At AndPlus, we can help you deliver an MVP in the timeframe in which you need it.