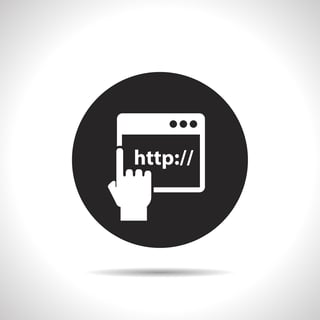 New trends in web technologies have made high performing, fully functional web applications a reality. The days of stand-alone desktop applications are long gone, and there's no longer the requirement for users to download bulky software.
The Rise of Web Apps
This has been something akin to the fantastical zombie apocalypse, with web apps starting out as the exception rather than the rule. Back in 2009, an obscure software developer wrote about his "break-up" with desktop apps, when a web version of his Bingo Card Creator exceeded all expectations and outperformed the relatively well-established desktop version. Instead of an isolated incident, this has become a synonym for the way the rising tide of web apps has taken over the digital world. While there are still some laggards, in 2017 companies like Google and Twitter have ditched downloadable and installable file formats and now implement all their applications directly in the browser.
Making the Shift
So why is this happening, and how long has it been going on? Desktop apps have been around since the beginning of the Internet, more or less, but the arrival of mobile or native apps came about when Apple needed to create more streamlined interfaces for the iPhone. The trend, largely driven by advances in HTML5 and JavaScript quickly spread to other mobile devices, and eventually cross-platform options opened up access to all users. But what's different about browser-based web apps that's leaving everything else behind in the race to the finish line? Some considerations are:
Space usage. Users no longer need to allocate a big chunk of device storage to program files needed to perform the actions they want. Web apps store their .exe files in cyberspace, so they don't use up any precious disk space. Since most apps require an Internet connection to work anyway, why not simply keep them there?
Reduced processing load. The less work your device has to do while you perform tasks, the more you can do at one time, the faster you can do it, and the less strain it puts on hardware. Web apps running in a browser are not using hardware resources for execution, so they lighten the load considerably. This could translate into increased lifespan, as well as speedier execution and lower bandwidth.
Installation time. By eliminating the need to download large executable files, check them through your anti-virus program and hope for the best, then unzip and install the various components, you save a significant amount of time. Why not let the company offering the service handle the heavy lifting for you? Whether you're paying for a product or getting it free, it's got to be a bonus if you don't have to commit time or resources to making it work.
Versioning issues. Downloading updates and waiting for your device to restart is a pet hate for many users. Often, it requires you to re-login too, which is a special kind of pain in these days of multiple authentication methods. Web apps are always up to date, without any work from the user. And even logging in can be easy if you use a digital password encryption service that enters creds automatically with one click.
Seamless device integration. Another advantage of being browser-based is vendors don't need to develop separate applications for iOS, Android, and other operating systems. As long as your app is compatible with the most commonly-used browsers you're good to go, regardless of the device the user prefers.
The Future is Now
The rise of web apps has made the browser the most powerful tool in the digital environment. It's an option that saves money for vendors and users alike, reduces frustrations, and enables true cross-platform operation. And since cyber security is increasingly in our sights, web apps offer better security options, too.
As with everything online, web apps are open to cyber-attack, but with updates and fixes managed centrally by the vendor, users have less chance of being vulnerable to attack than those who don't update their desktop applications regularly. The recent WannaCry debacle reminds us again of the importance of staying up to date, and with multiple novice users out there the risk of not doing so is high.