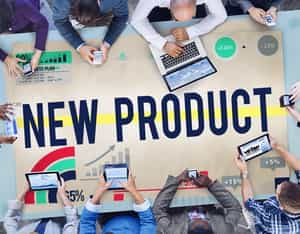 It's wonderful when startups succeed and burst into the limelight, but one of the sad facts of entrepreneurial life is that startup companies often fail. The biggest reason, according to some observers, is lack of a market for the product or service the company is building. But even in those companies that have a compelling idea and large, strong market, startups often fail to deliver a product that lives up to its expectations—or, sometimes, any product at all—before the cash runs out and investors become disenchanted. Many great ideas have withered on the vine for want of a solid product launch.
In this article we discuss some of the things that can make your product fizzle on the launch pad. Although its focus is software development, many of these problems can happen with any product or service.
The Seven Things
Resource Acquisition: Startups often underestimate the cost, in time and money, that it takes to staff a good development team. It's not as simple as posting a position on Dice.com and picking from the résumés with the right keywords. Simply sifting through résumés is a chore, and then there's the trouble and expense of interviews, background checks, and salary negotiations. As if all of that isn't enough, startup leaders are often inexperienced at hiring and don't know what to look for in résumés and interviews. It all adds up to extra overhead that startups under intense delivery schedules are not prepared to tackle.
Team ramp-up: Even if you end up hiring the perfect team, most startups need to start the development process before the team is fully staffed. This means that with every new hire, someone has to stop and bring that person up to speed on the product concept, requirements, user journeys, and the particular Agile flavor the team has adopted. On top of that, it takes time and experience working together for a team to gel, and when you're constantly tweaking the chemistry with new hires, you're making that process more difficult.
Immature product lifecycle: In parallel with trying to build a rock-star team, startups often struggle with putting together a strong product lifecycle environment, including tools and standard practices. Many go down multiple wrong paths before settling on something that works for the product and the team. This process introduces additional delays, and worse, can affect product quality.
Inadequate tools: In an attempt to save time and money, startups often rely on cheap (or free), poorly supported, half-baked development tools, or just use whatever the development lead is accustomed to. These tools might be adequate for a "lone wolf" developer, but if they don't scale to a larger team, the result can be chaos. Of course, finding the right tool and getting everyone familiar with it has its pitfalls, too. This task needs to be factored into the project plan.
Lack of benchmark data for release planning: New teams generally don't have enough data to accurately estimate what can be accomplished in a given sprint, or break user stories down into reasonable backlog items. Even teams that have been working together for a couple of years can have this problem. This can cause poor or erratic sprint outcomes, up to and including failure to have a releasable product at the end of a sprint. Management and investors tend to become jittery about this situation.
Critical "one-time" skill gaps: Another issue that inexperienced teams run into is failure to recognize that certain crucial aspects of the product require narrow, short-term skill sets. Whether it's building a USB driver for a specific type of hardware or connecting the software to a geographical information system (GIS) data source, the team might make poor assumptions about what's needed to pull it off. In the worst case, the whole project can come to a screeching halt while the required skill set is found.
Too many hats: When the lead developer is also the IT person, HR generalist, accountant and janitor, that person can't focus on the primary task of development. Yes, startups are usually small and everyone has to pitch in and assume multiple roles. But, the success of the company depends almost entirely on the quality and timeliness of the product. Let the developers focus on development and get someone else to handle the ancillary tasks.
Given these risk factors—not to mention those related to marketing, customer relationships, investor relationships, legal and regulatory hurdles, and more—it's a wonder anyone would want to be involved with a startup, much less actually succeed with one. But every successful product starts somewhere, and enough of them sprout from startups to make them attractive to investors and developers. The successful ones understand and plan for the risks.