Your business is different. Even though you have competitors in the same industry, the way you do things makes you unique, and using off-the-shelf software simply isn't the right option for everyone. When you're facing the build-vs-buy decision, challenging questions arise that can often be answered only by fully exploring your options. If you decide custom software offers you the most efficient system, here's how to go about choosing a software shop to develop a distinctive solution for your company that will take you to the top of your game.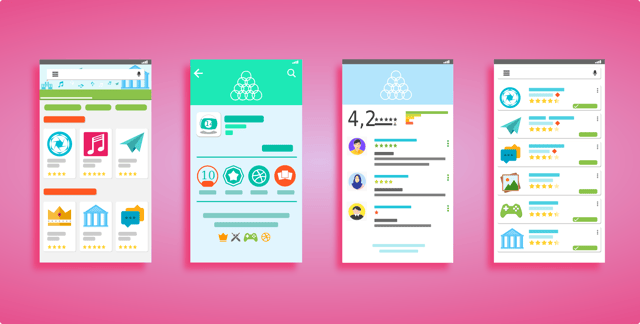 Identify the Project Type
Before you begin consulting with developers, it's necessary to have a clear understanding of your project needs. Are you looking for software for web or mobile, or a combination? What platforms does your company run on, and are you open to changing? Do you want to own the code, or the actual program or app once it's done? Will your team require training to use the software, and will they need long-term technical support? The answers to these questions will provide the criteria you need for short-listing vendors with which to open the conversation.
Meet with Prospective Vendors
Make contact and set up preliminary discussions with several potential developers, with a view to finding a vendor focused on making your vision a reality. Avoid companies who try to "sell" you a software option they have available, or one based on technology only they are familiar with.
Information you'll want to get from likely vendors are:
The type of development processes they use
Who the primary members of their development team are, where they are located, and whether they are in-house or external contractors
What your involvement in the project will be as the customer's representative, and whether the vendor uses a collaborative process, which is hailed by Gartner® as the future of competitive advantage in business
How they typically handle setbacks to achieve planned completion dates
After meeting with several potential vendors, you should be able to identify enough companies to move forward with and request proposals.
Get Project Proposals
Choosing a software shop to develop your project requires a clear understanding of the duration and cost involved, the deliverables and the benefits. Ask each of your shortlisted vendors to submit proposals based on your requirements. Proposals should include a projected timeline and a high-level budget, as well as a draft scope of work. Many of the details will change before the specifications are finalized, but you need a starting point.
Compile evaluation criteria and score the proposals against requirements such as your minimum marketable features (MMFs), key functionality, and whether they enable an agile process. During evaluation, it's not unusual to eliminate at least one of the vendors, leaving you with one or two to choose between.
Check References and Quality
Regardless of how good your working relationship is with your prospective vendor at this stage, choosing a software shop you're going to work with closely for a long time requires checking references and quality. Websites like Clutch.co and MobileDeveloper.net are valuable resources for this purpose. They allow previous customers to leave reviews and share experiences with the nations top developers. AndPlus is proud to be a featured company on Clutch.co and ranks highly in every listed category.