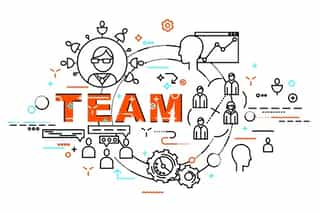 Companies are progressively realizing that IT and software have a critical role in their business strategies, and this makes it essential to align a custom software program with business goals across the organization. Before engaging in a development project, it's important to have a clear idea of how the new software will support their strategic objectives in the long term. This enables us to understand the larger, operational context of the project, and helps at project level to spot potential roadblocks. JD Roger, project manager, explains how AndPlus works with prospective clients to ensure that we do just that.
Rigorous Discovery
This is the first phase in every software development project, during which we try to understand:
client's needs in both the short- and long-term, based on their strategic business plans
results they want to achieve
different types of users and their individual requirements
methods of access and the ways they use the software, for example, desktop vs. mobile, internet or network, among others.
This process is vital to ensure we align the development team with the client's business goals and create a clear understanding to guide the way forward.
Collaborative Development
Once the development stage of the project begins, we work closely with the client to understand the types of inputs and outputs the software needs to offer. We focus on three points for the development of software, which are: getting the program out within a predetermined time frame, agile development and an intuitive user experience (UX). Creation of mockups and prototypes provide visuals of the potential solutions, and the collaborative process enables the client to give feedback at every step. This allows the team to lock in on the solution for the problem we are trying to solve.
Effective Technology
The team's technical architects focus on using the most efficient and effective technology stacks for the specific problem each customer brings to us. We keep the client fully in the loop regarding the technologies and frameworks we use, and conduct extensive testing to ensure the program is working as it is intended. Web applications extract and manipulate complex data sets from APIs and legacy databases, and an architecture is developed that includes the essential mobile functionality to access data on any platform.
Criteria for Success
The main measures of progress we use are:
working software, and
software that works for users.
It's not enough to have the program delivering the solutions required, if it's too complex for users to manage. The primary measures of success for every software program we develop are market adoption and user feedback sessions, and a rigorous testing process helps us to ensure we deliver high quality software free of bugs.
Developing your own custom software doesn't have to be a nightmare of high costs and unsolvable challenges. By taking the approach of aligning development to your business, you can achieve a solution that works for you.