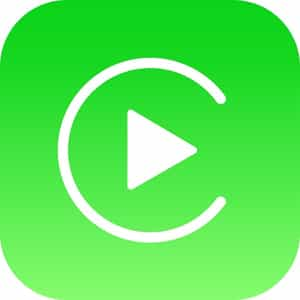 If you have only recently started hearing about Apple's CarPlay and Google's Android Auto, you may be surprised to learn that the technologies have been available since 2014—almost ancient history when it comes to mobile tech. It seems that the technologies have at last become available in enough new car models to make their way into the public consciousness.
What are these technology offerings, and how do they compare? And, perhaps more important, what do these systems mean for the future of in-car infotainment?
CarPlay vs. Android Auto
CarPlay and Android Auto enable drivers to integrate their iPhones or Android phones with the car's infotainment system. The dashboard screen becomes a second screen for the phone, enabling the driver (or passenger) to operate music, navigation, and communication apps. Many newer car models feature support for these technologies with steering wheel controls, although the preferred interface method is voice commands to maximize distraction-free driving. Both systems also enable control via the dashboard touch screen.
Many cars that support one of these systems also support the other, so most car buyers are not faced with choosing a car on the basis of their phones (or vice versa). In addition, a number of aftermarket infotainment systems support both technologies.
Head-to-head comparison finds that the feature sets of the two technologies are pretty evenly matched. This is unsurprising, given that the goal is to provide the driver with a limited set of functions that can be used without distracting from the task of driving. The two technologies do differ slightly in certain aspects:
Both systems disable the phone's native interface while in use. This is intended to prevent the driver from focusing on the phone, but it can be an annoyance if the passenger wants to watch YouTube videos or use Snapchat. Android Auto has a workaround for this situation: with CarPlay, the phone locks you out of everything that isn't available on the dashboard screen.
The CarPlay screen is limited to buttons for the supported apps and the user interface for the app in use. Android Auto displays Google Now information cards with information about weather, driving and traffic conditions, and more.
Each system offers support for its respective navigation apps (Apple Maps for CarPlay and Google Maps for Android Auto). Many observers find Google Maps to be a superior navigation app. Third-party navigation apps are not supported by either system.
What's Next for Car Infotainment
Why has it taken so long for CarPlay and Android Auto to hit the mainstream? A couple of possible explanations come to mind:
These systems pre-empt the car's native infotainment system, and compete with the native navigation systems that are available as high-priced options on some cars.
It costs money for carmakers to offer support for these systems, in the form of development as well as certification from Apple and Google.
But the biggest reason may be that these systems are seen not as the future of in-car infotainment, but stepping stones along the way. The real future lies in the evolving integration of automobiles with everything around them: Not just mobile phones but other cars, traffic infrastructure, and more. The impending advent of 5G cellular promises to enable this level of integration, with features such as:
Vehicle-to-vehicle and vehicle-to-infrastructure communications, which will be essential pieces of the technology set enabling fully autonomous cars
Enhanced safety thanks to communication between vehicles and devices carried by pedestrians and bicyclists
In the words of Apple chief operating officer Jeff Williams, the car is "the ultimate mobile device." With 5G technologies right around the corner, neither carmakers nor Android and Google can generate much enthusiasm for investing money and resources on technologies that 5G will render obsolete. This also may explain why Apple and Google have not added many enhancements since the initial release of CarPlay and Android Auto.
Future semi-autonomous or fully autonomous cars, whether owned by their users or available for hire, will know not only your entertainment preferences but what temperature you want inside the car and whether you prefer a soft or stiff suspension for your ride to work. And it will all be seamless, without requiring you to plug anything in. The development required to make this all work will be significant, eclipsing that for CarPlay and Android Auto many times over. Thus, at bottom, CarPlay and Android Auto are throwaway technologies that provide only a taste of what's to come. So enjoy them for now, but don't get too attached to them.