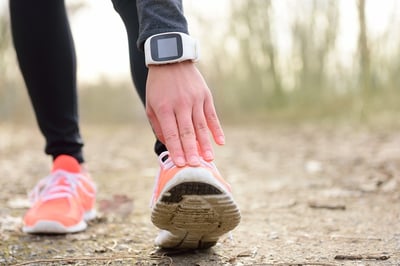 The IoT is revolutionizing the world. It is making a tremendous impact across numerous industries and sectors, including manufacturing and supply chain management, insurance, banking, energy, agriculture, and more. However, its impact is perhaps nowhere more obvious and compelling as in healthcare. During a time of enormous challenges (tight budgets, even tougher regulations), the IoT is helping to improve patient care while simultaneously lowering costs. Here's how.
What the IoT is Doing for Healthcare Providers
There is an array of issues that the IoT can solve for healthcare providers. For instance, hospitals and clinics often share expensive equipment among staff members and departments. However, what happens when Dr. A's staff needs the ultrasound machine, and it hasn't been seen (by anyone who will admit it) for a week? IoT devices and healthcare apps can track equipment and machines (and even personnel) across busy hospital campuses. This makes asset management much easier and significantly cuts the costs of having to replace equipment that seems to walk out on its own.
IoT devices and medical apps can also address issues like high readmit rates. Doctors can fit patients with vital sign monitors that will alert the staff if vital signs stray into dangerous territory, indicating a potential condition that could cause hospital re-admittance. This helps keep hospitals out of hot water with Medicaid and insurance companies and also helps keep overall per-patient healthcare costs low.
IoT devices and medical apps can also alert medical staff if a patient wanders from her room, and helps monitor patients in the ICU or during potentially dangerous procedures or treatments.
What the IoT is Doing for Patients
However, doctors, nurses, and caregivers are not the only benefactors of the IoT and healthcare apps. These devices can remind patients when to take their medications, and even alert them when they need to refill prescriptions. Some devices can speak, so patients with vision difficulties or literacy issues can keep track of their temperature, blood sugar, blood pressure, and other vitals, even if they cannot see or read the instrument.
The IoT can alert medical experts if a patient with a chronic illness needs immediate attention and sometimes can connect the patient with an expert who can talk them through an emergency. IoT devices can train patients about an upcoming medical procedure, and even detect when a wound is healed or isn't healing properly. These devices can transfer relevant medical information back to the patient's healthcare provider. Many are 'wearable,' meaning the patient doesn't even have to remember it, apart from putting it on.
IoT devices are also excellent tools for preventive care, evidenced by the popularity of fitness apps and wearable techs, like smart watches with fitness and wellness apps, Garmin Forerunner, the Fitbit Blaze, Samsung Gear S2, and many others.
What the IoT for Healthcare Needs Next

While the IoT is a powerful force in healthcare, two elements need improvement. First is in regulation. It is still not clear what is and isn't okay regarding the transmission, reading, storage, and sharing of this patient data. Expect emerging new legislation on the horizon as it becomes clear what these devices are capable of and how they are being used in real-world applications.

The second thing the IoT for healthcare needs is apps. The devices do nothing without the apps behind them. Not only do the apps deliver the functionality of the IoT device, but the apps also collect and transmitting critical healthcare information, that is often literally a matter of life or death.

Are you keeping your pulse on the Internet of Things, the future of medical apps and how these are revolutionizing healthcare and other industries? Look no further than our FREE guide "5 Ways Medical Companies are Using Software & Apps."