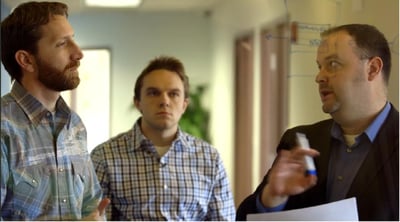 No matter which niche or industry your business belongs to, chances are you need to purchase software for some aspect of operations. For example, you may need software to handle the finances of your business or to track the results of your marketing campaign. While off-the-shelf software seems attractive, custom software is usually best choice for businesses, as it is developed to meet their specific needs.
If you need custom software to fulfill your technology needs, you also need to ensure that you make right decisions. Here are a few tips that will help you do just that.
Clearly Identify Your Needs
Before you start working with a company to develop custom software for your enterprise, you should clearly identify your needs. One of the most important considerations is how your employees will use the software every day.
Chances are your employees don't need software that has all the bells and whistles. The whole point with custom software is that you don't have to pay for features that your business will not use.
Right Technical Team
Before you contract with a company to develop custom software for you, it is important to ensure that the technical team is right for the job.
Check the portfolio of the company. This will help you determine whether the company has worked on similar projects with success and gauge the quality you can expect. If you want your custom software to be designed for a certain platform, you should ensure that the software company has the requisite experience with that platform.
You should read reviews to see if the software company delivers its projects to the customer on time. While an agile development process is not always simple, a professional software development company will do everything in its power to deliver in a timely manner.
Fixed Price vs. Hourly
When you work with a company to create custom software, you will have to either place a fixed price or the company hourly rate.
While it may be tempting to go with a fixed price in hopes of reducing risk, it may be better to pay an hourly rate for software development. There are many unknowns when it comes to creating custom software. An agile development process is not a given. As a result, a fixed budget may have to be renegotiated because of gross overages or underages or items that were not specifically included in the original contract. On some occasions, a time and materials contract may be more appropriate for dealing with these unknowns.
As you can see, there are many things you need to keep in mind if you're in the market for software for your business. Make the wrong decision, and it could have deleterious results for the long-term success of your business. If you want to learn more about working with a professional company to have custom software created for your business, subscribe to our blog.