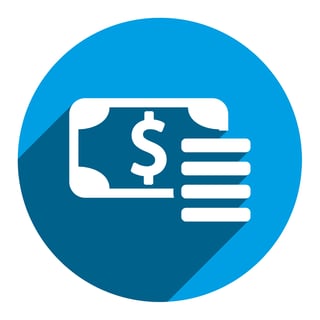 Perhaps you've decided your company needs a flashy mobile app or a slick web application. Or maybe you need something more mundane, such as a hardware driver for a device prototype. Whatever the case, you have contacted several contract developers and received software development quotes that vary widely in both price and detail.
How do you know which one to choose?
Digging into a Software Development Quote
When looking at a software development quote, there are a few key, but non-obvious, things to look for. If you don't see these details, you need to make a point of asking for them.
Who's on the team? A project that is more complex, risky, or mission-critical should be tackled by a team of specialists, which may include roles such as project manager, business analyst, systems integrator, graphic designer, user experience designer, data architect, tester, and (of course) developer. Simpler projects will have fewer of these roles. Find out what the team looks like: Are they junior or senior in experience? Are they in-house or outsourced? How long have they been working together?
What technologies are they proposing? And why do they believe it's the best choice? There should be some analysis of the pros and cons of each option to support their recommendation. If they propose only one approach, it might be the only one they know, which is a potential red flag.

"A real engineering firm is more than a one-trick pony. A well-rounded team will have more ways to tackle complex problems and the ability to craft creative solutions."
- AndPlus Operations Director J.D. Roger.
What is the timeframe, and how is it broken down? Many customers (and more than a few contractors) fail to grasp the importance of the initial phases of end-to-end development: Planning, requirements, and design. If these tasks are not done properly, the project will take longer, cost more, and fail to meet your expectations. If these phases are not called out in the time estimate, ask for the details. And if they represent only a small percentage of the entire project, move on to someone else.

"A lot of people look at planning and design as overhead, For a complex software project, doing the right amount of planning and design work can mean the difference between an on-time and on-budget project and a major failure. The time we spend planning isn't overhead at all, it's insurance."
- J.D. Roger cont'd
With these details in hand, you can be confident that you are looking at an accurate software development quote.
The team of experts at AndPlus has been developing software together for a long time. End-to-end development is our lifeblood and our philosophy. From our wide-ranging experience across diverse industries, we know how to estimate time and effort for any development need, large or small. We provide detailed quotes and are happy to answer all your questions on how we arrived at what you see.
Bring us your requirements and we will tell you exactly how we will meet them.