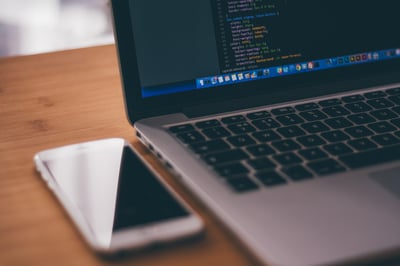 Mobilegeddon. That's the sensational name that Google endowed its April 2015 algorithm update with - so named because it was designed to reward sites that work well with mobile devices and, conversely, punish those that are not designed to offer mobile users the optimal experience. That's how crucial mobile is to today's Internet.
Unlike so many other tech investments, like cloud or big data (which many companies claim to never see an ROI on at all, mobile delivers a whopping 150 percent ROI. Now that's a financial delivery.
Mobile investments aren't just about making a website responsive or even developing a little mobile app. Business mobility now means that workers are able to do everything from handling customer service to conducting regular business processes, to balancing the books -- all via mobile, just as easily as they could from their own desks in an expensive office space downtown. It means building business models and processes that are mobile from the ground up, not just a mobile app tucked away within the greater infrastructure. It means being able to run the business just as well from a train in Tokyo or a bus in Manhattan or lounging on the beach in Florida.
Obviously, this means rethinking business mobility software. It's not about tacking mobile capabilities on. It's all about building new infrastructures that are designed for a mobile-first mindset.
Types of Custom Business Mobility Software
Just like other business software, custom mobile business software has three general users in mind: the customer, the worker, and the IT department. Customer-facing apps and software do everything from housing the e-commerce site and content management system to powering customer support and technical assistance. Worker apps are necessary to allow employees to continue ordinary business processes and procedures from anywhere at any time, even when connectivity isn't so great. But IT also needs mobile empowerment. They need to be able to restore systems remotely, monitor IT infrastructures that may literally span the globe from anywhere else in the world.
Hindrances to Business Mobility Software
Security worries aren't limited to mobile apps. Security is an issue for all infrastructures, platforms, and environments. Not having mobile capabilities because of security concerns is like not having a car because there are vehicular accidents. It just won't get you by in today's world.
There are two things that hinder the all-out adoption of custom business mobility software: the fear of data loss and the issue of data security. Dealing with these issues, of course, is as varied as the number of custom app developers offering these services. Security experts agree, however, that building secure apps in today's environment means building security into software and apps from the ground up, instead of tacking on security features as an afterthought. Data loss is largely dealt with by centralizing the data stores in the cloud and enabling user access from there, which addresses both the issue of data loss and data security.
How to Empower Businesses With Custom Mobility Software
A development method that many custom mobile app developers turn to is the Agile method. This technique allows for faster delivery, but also a more complete and comprehensive product in the end. To learn more about how the Agile development techniques can help deliver a solid mobility software product, download the Agile 101 Handbook now.