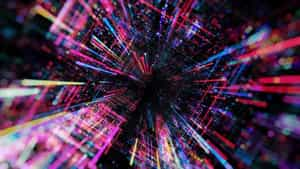 Digital transformation isn't easy.
The hardest part for most companies has less to do with the technology itself. The hardest part is overcoming the organizational inertia that keeps organizations trapped in their current, antiquated processes. The process of getting stakeholders to examine and rethink their processes is a cultural change that takes time. Organizational change must be nurtured and can't be imposed.
But what about newer organizations—startups and other nimbler entities accustomed to turning on a dime? They don't have as much of a cultural hurdle to overcome. These companies have digital transformation challenges too, but they're more on the technology side.
Newer organizations are running their operations with digital technologies, but they're not integrated. People must switch among several different applications to accomplish a single task.
Furthermore, many of these companies are operating on tight budgets. They don't have the luxury of hiring large teams of developers to build custom digital solutions.
Enter Apple Claris
Does the name "Claris" sound familiar? Claris was spun off as a wholly-owned software subsidiary of Apple in the 1980s. The parent company was focusing on hardware. In 1998 the company changed its name to FileMaker, in honor of its flagship low-code relational database product, but in 2019 it returned to "Claris."
One of Claris's recent offerings is Claris Connect, a system that enables users to integrate multiple cloud applications into automated workflows:
Dropbox

Google Drive

Salesforce

Slack

Zendesk
…and (of course) FileMaker Pro. Simple automations can be built without coding. More powerful ones can be developed with some coding logic.
The system works because Apple Claris has developed software interfaces, or "connectors," for numerous cloud services. This enables users to leverage cloud services features building those platforms from scratch.
Suppose a customer signs a purchase agreement in Docusign. With Claris Connect, the receipt of the fully executed contract
Triggers an update in SalesForce

Stores the document securely in a designated Dropbox folder

Notifies the sales team on its Slack channel
…all without human intervention.
What Does Apple Claris Mean for SMBs?
For small- and medium-sized businesses (SMBs), Claris Connect offers a quick way to automate processes. There's no need to undertake a full-fledged, long-term custom coding project. A high-priced development team isn't necessary.
Because these automated workflows are built with little or no code, they can be modified quickly and easily as the company's needs change.
It's all about eliminating manual handoffs between different applications and services. Automating repetitive tasks in this manner frees staff for more productive, value-added pursuits.
This represents a compelling, cost-effective path to digital transformation for smaller companies. With Claris Connect, digital transformation can be a reality for companies of all sizes and budgets.