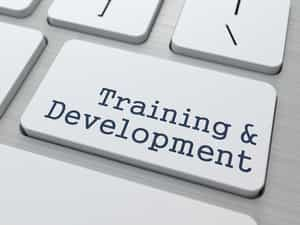 The past few years have seen an expansion in top-line business growth along with expectations of bottom-line improvements. Given these pressures, many companies have lost their focus on employee training and development as a strategic component to their corporate success.

The fact is, employee training and development can have a profound and positive effect across multiple areas: employee morale, job performance, staff retention, leadership effectiveness… and more. Here's a brief rundown of ways that corporate training can make an impact on business:
Improved decision making and leadership – Leadership focused training raises the awareness of leaders and improves skills that reinforce best practices while mitigating corporate liability and risk. Most importantly, leadership training improves decision making that fuels organizational growth and creativity.

Increased performance – While sometimes thought of as just a benefit, training is actually an investment in the business, strengthening the skillset of employees and expanding corporate capabilities in a rapidly changing business environment.

Better morale – Companies with training programs are creating work environments that support employees and employees respond by feeling better about their jobs.

Improve employee retention – Effective employee training reduces employee attrition by as much as 75% over a 5-year period. That's fact alone substantially reduces new employee onboarding and recruitment costs.

Increased talent acquisition – An effective training strategy is perceived by job candidates as an additional benefit - one that helps to attract motivated talent to the organization.
While we've touched on a few of the benefits to effective employee training, it's easy to see that in combination, training can have positive impact on the bottom line. In fact, LinkedIn research indicates that companies that invest in training have, on average, 21% higher income per employee — a significant metric when it comes to increased revenue.
Training at AndPlus
At AndPlus, we take training seriously.
We've made on-line training available to every employee using multiple highly regarded on-line training sources including Udemy (www.udemy.com) and Coursera (www.coursera.org ). In addition, employee training is coached and coordinated by a corporate training officer to ensure employees have support and guidance in their training program selections.
Put simply, AndPlus has incorporated training as an important part of its corporate culture and the company encourages each employee to dedicate a portion of their work week to their continued training commitments.
For all of the members of the AndPlus team, training is an important component to a balanced and productive work life. While each employee experiences a unique range of benefits, we also realize that what makes an individual better, makes the entire company better and training plays an important role.