IoT is not so much growing as exploding: some estimates say there are over 25 connected devices for every human being on the planet. The industrial IoT (IIoT) sector is forecast to grow by a compound annual growth rate of 6.7%, topping $1 billion in under five years.
Just as with any new, growing market, there are problems and challenges. In this post, we're going to look at some companies that have overcome those challenges to build highly-successful IIoT implementations.
1. NexRev Variable Frequency Drive Application for more efficient HVACs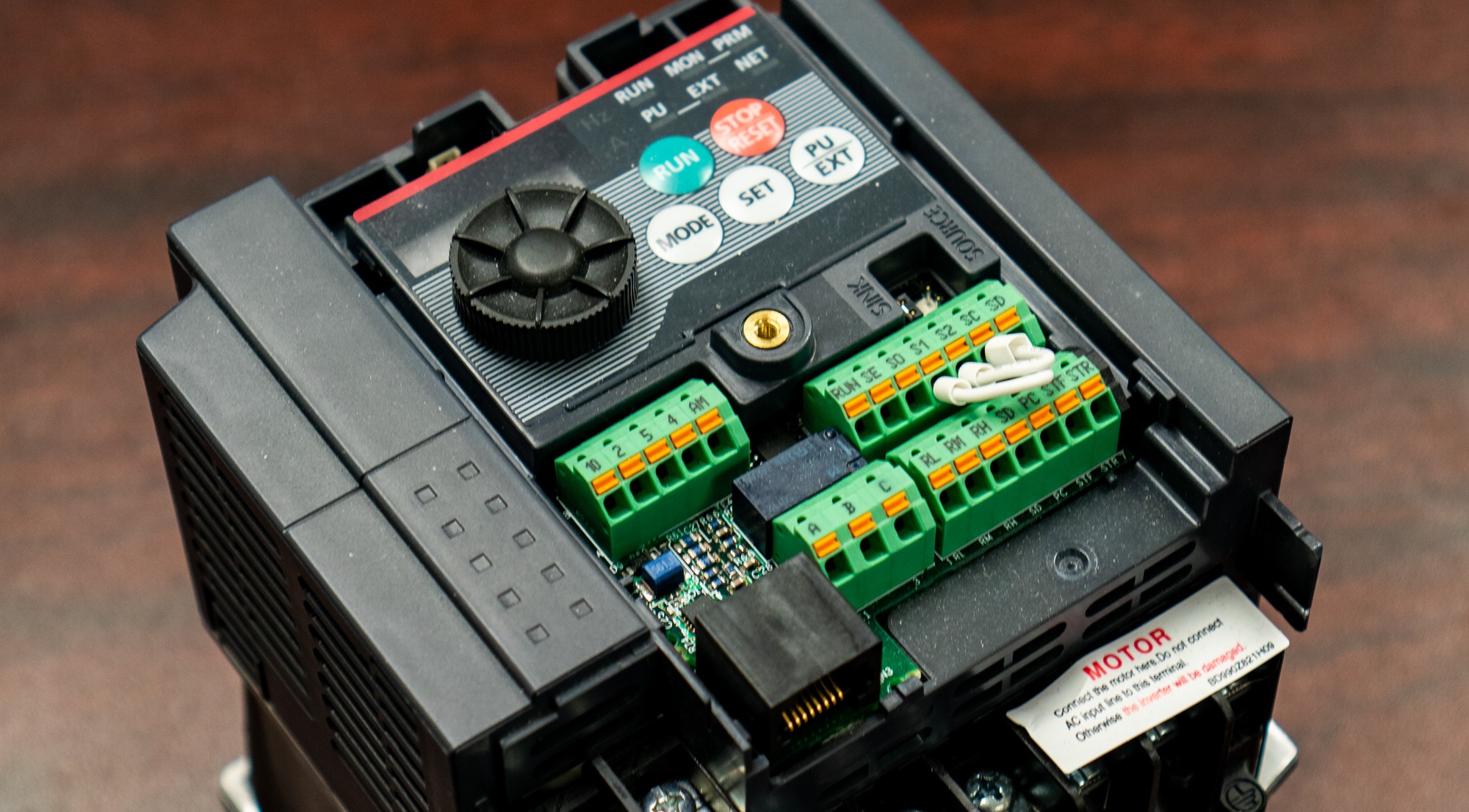 NexRev installs aftermarket Variable Frequency Drives (VFDs) on commercial HVAC units. VFDs allow HVACs to run at lower power levels while still maintaining climatic conditions inside the building, resulting in less wasted electricity and lower costs. For large commercial buildings these cost reductions can be very significant.
To extend market reach, NexRev began working with dealer partners to install and configure the VFD units. However, this presented a classic principal-agent problem: to ensure that the VFD units were programmed appropriately and the end customer was satisfied, NexRev needed a process that could be automated and controlled.
After trialing a minimum viable product that relied on manual data input to calculate input values algorithmically, NexRev moved on to a fully-automated data gathering tool operating over a wired connection. The tool is now used nationwide by an expanding network of dealer-partners whose installation process is simplified and accelerated, while NexRev's reputation is secured and its end customers are seeing their bills fall without losing climate quality in their buildings.
AndPlus designed, iterated and built this solution for NexRev. To learn more, see our case study.
2. Schindler Ahead: smart systems for an internet of elevators
Schindler elevators are used by a billion people in over 100 countries; if you've ridden in an elevator, you've probably been in a Schindler. That kind of market dominance doesn't just happen. Schindler has a 140-year history of innovation. That includes a newly-implemented system for distributed sensor data collection and analysis at scale.
The hardware end is sensors installed in elevators, while the application layer involves a mobile application available to Schindler's more than 20,000 field technicians and engineers. Ahead does something simple but fundamental: it gives maintenance leading indicators, not trailing indicators. Instead of waiting until an elevator breaks before fixing it, Schindler engineers — and customers who also use Ahead — can carry out specific preemptive maintenance, saving hours of downtime and thousands of dollars in unneeded repairs.
3. Phoenix Controls: reliable, simple airflow management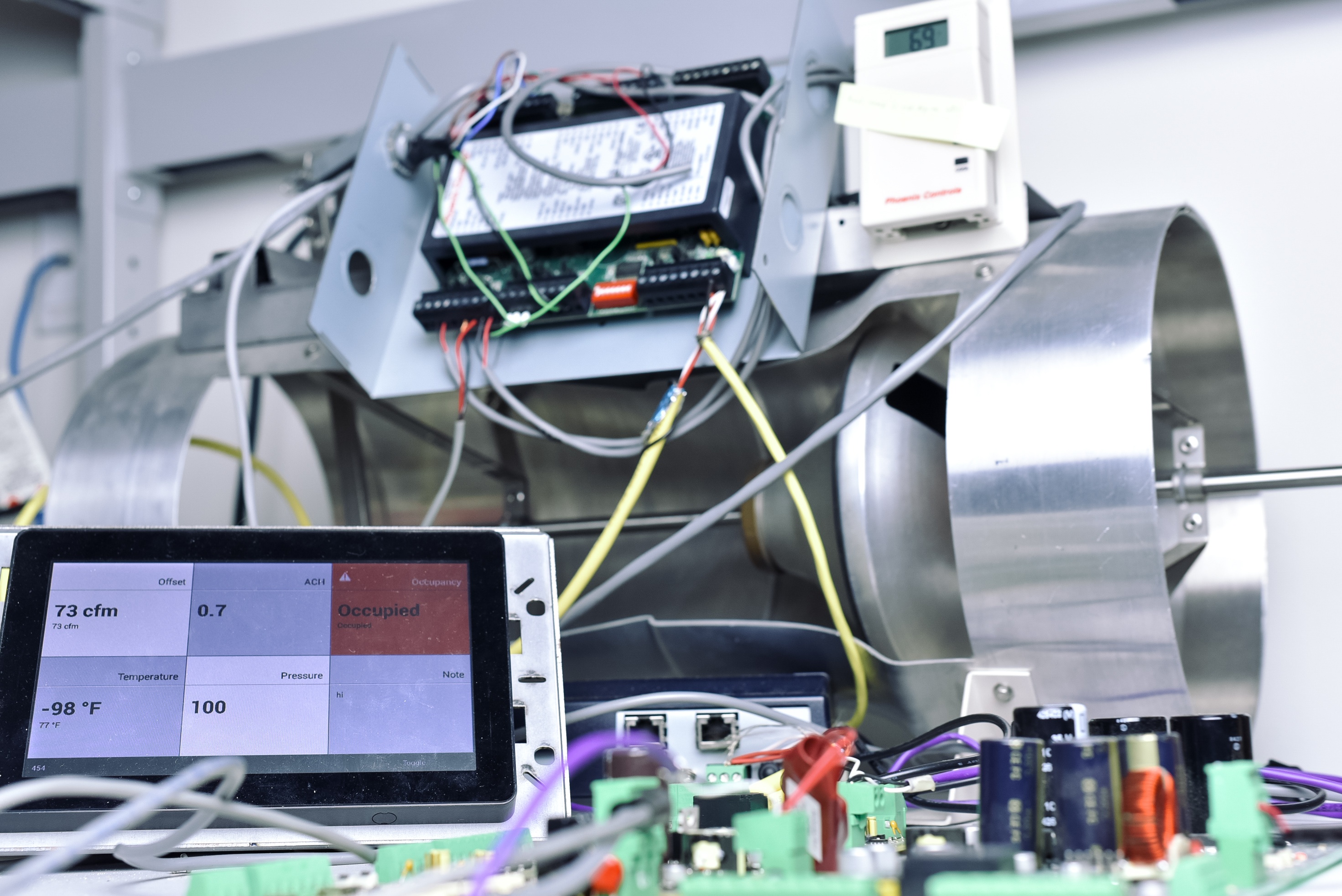 Phoenix Controls makes specialist airflow management systems for critical room environments like safe rooms, hospital ORs and laboratories. While Phoenix' valves are state-of-the-art, the control system in use was antiquated and clumsy. The fundamental problem was lack of communication between points inside the valve system, and the tablets used to manage them.
Once that was established, crucial data types were identified and a slick, modern mobile app now lets Phoenix customers control and manage their airflow tools easily.
The View Monitor is built on flush-Android tablets and uses a BACnet MS/TP network interface to display critical data such as Air Changes per hour, Room Occupancy, Room Offset, and temperature, and can also display custom messages. It's installed in hospitals and laboratories worldwide.
AndPlus built this solution for Phoenix Controls. To learn more, see our case study.
4. King's Hawaiian FactoryTalk
Manufacturing is a prime use case for IoT. Increased efficiency promises to drive up productivity. But would anyone have predicted doubling productivity?
Food company King's Hawaiian installed sensors that linked to FactoryTalk. FactoryTalk is a system that gives employees remote access to both historical and real-time production data and production dashboards. It's a combination of overview and granular detail that lets staff easily make choices to radically increase production. King Hawaiian also, very kindly, used a 'control factory': a rival facility the company did not connect to FactoryTalk. The connected factory saw a 100% productivity increase over the control as well as over its own previous performance.
5. Water management from Smart City Houston
Managing water is a constant problem for American cities; there's wastewater, drinking water, rainwater, floodwater, and they all require networks of piping with provisions for low and excess supply. The city of Houston, Texas, found it was losing about 15% of its drinking water to leaking pipes. The quantity lost came to about 15 billion gallons, meaning if the leaking pipes had been customers, the city would have been sending them an annual water bill for $139,799,933 — and that's at the 2021 rate.
Since launching its Smart City initiative in 2018, the city has used 'data and emerging tech to improve the quality of life for citizens, share information with the public, drive economic growth and build a more inclusive society.'
Houston's city administration brought IoT principles to bear on everything from wastewater outflow to smart grease traps. But its earliest success was embedded sensors and a smart pump control system in the city's drinking water supply. Able to recognize problems in pipes and dynamically manage pressure and flow volume, the system dramatically reduced leakage and damage to pipework.
Houston isn't alone; Singapore has been using data analytics to reduce traffic congestion using variable toll roads, a system called Electronic Road Pricing (ERP). Now, the city-state is working on an Intelligent Transport System (ITS) that will use sensor data about traffic patterns, weather, and road conditions to dynamically change speed limits and lane patterns and help travelers reroute.
Other cities, including Copenhagen in Denmark, are also applying smart city principles to everything from traffic to electricity consumption. Expect to see it in your city soon — if it's not there already.
6. Freight Farms, Boston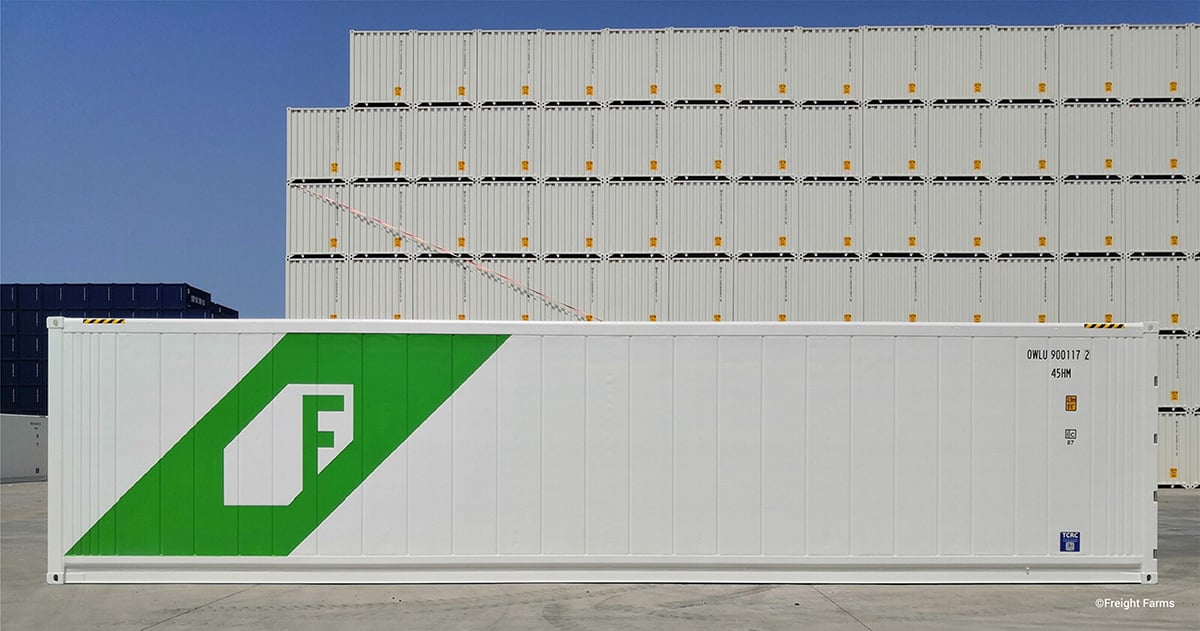 Freight Farms is a hydroponic farming business that sells fully instrumented 'farms in a box,' built inside standard-size shipping containers, offering 'unprecedented environmental control and exceptional ease-of-use to unlock your growing potential' and 'grow food 365 days a year.'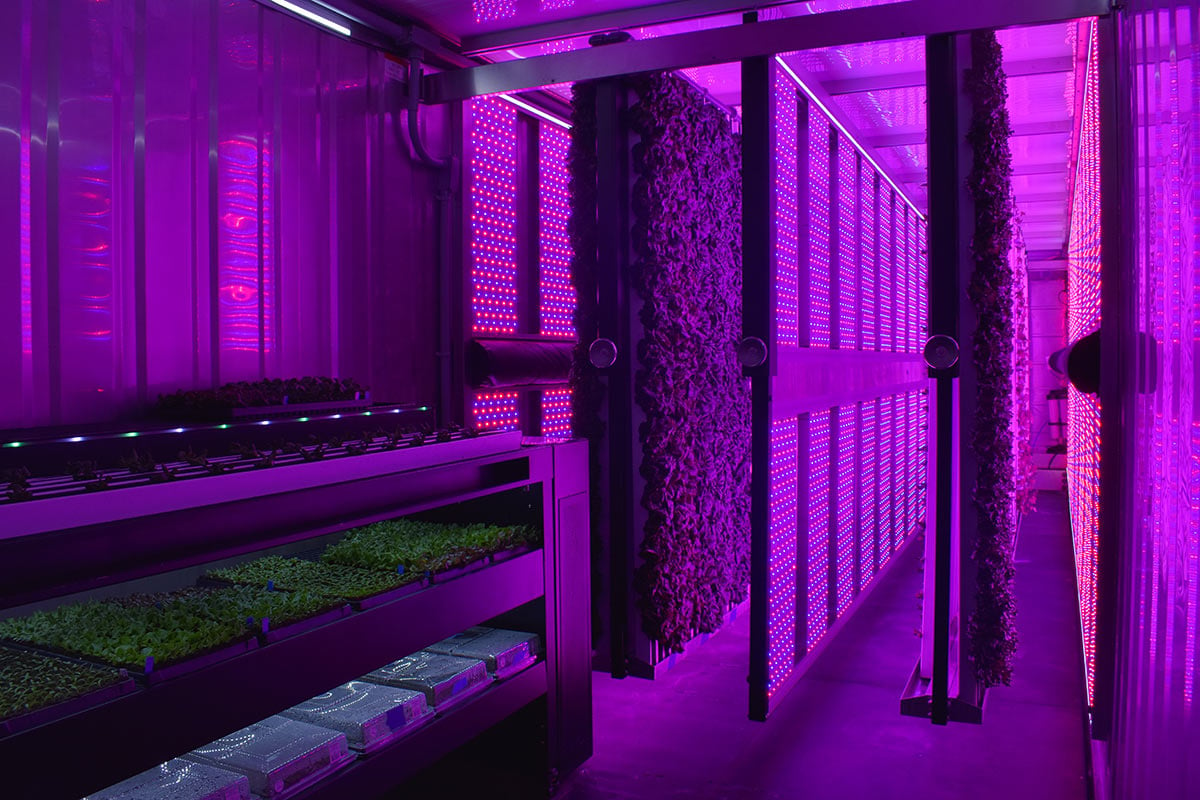 Central to the process is the IoT implementation that Freight Farms calls Farmhand®. Utilizing sensors throughout the nursery and cultivation areas, farmhand is able to adjust factors like temperature, lighting, water, humidity, and CO2 in the farm to ideal set points for plant growth. Further, farmhand allows operators to see directly into their farms through cameras set up in key areas of the container farm so that they can monitor their operations from anywhere. Farmhand has other benefits too like crop scheduling, yield and performance tracking, and data analysis.
Right now, this technology is being used in shipping containers, used to grow leafy green vegetables that are notoriously temperamental. But soon, similar tools could be slashing water waste in high-irrigation areas or driving productivity gains in the world's breadbaskets.
7. A spirometer on your phone
A team of researchers working out of the University of Washington has found a way to make a spirometry lung-function test work with a phone — any phone.
Initially designed as a smartphone app back in 2012, SpiroSmart measured lung function using the phone's microphone. However, in lower-resource locations, smartphones were far less common. This stymied a crucial use case, testing lung function before sending medical personnel out to such locations.
The team found that while there were few smartphones available in low-resource areas, cell phones were ubiquitous. The team worked to move all processing serviceside so that any phone microphone could collect data; now, the app works on feature phones, old-fashioned mobile phones and even landlines, and the service is provided via a 1-800 number.
The result is a fantastic win for health. But it also illustrates the complexity of deciding which processing should take place where. In many cases, IoT implementation works best when sensors are maximally distributed and processing is somewhat centralized.
"We wanted to be able to measure lung function on any type of phone you might encounter around the world — smartphones, dumb phones, landlines, pay phones," explains Shwetak Patel, a professor of computer science, engineering, and electrical engineering at UW. "With SpiroCall, you can call a 1-800 number, blow into the phone and use the telephone network to test your lung function."
8. Compology cuts waste collection costs

Compology is a San Francisco-based software company, deep in the heart of Silicon Valley. That's a long mental leap to the curbside collection business, but smart management of waste is one of the highest value-added endeavors out there.
WasteOS is a tool for managing waste collection fleets' routes and loads, using two groups of sensors. GPS sensors keep the system updated on the location of trucks, constantly and in real time. At the same time, cameras inside the bins assess whether they are full and how full they are.
Current data is used to manage routes; historical data is used to forecast bin fullness and plan routes. That information is relayed to drivers via onboard tablets.
It's a SaaS system with nothing to install, and reliant on small battery-powered units, showcasing the efficacy of innovative arrangements of existing technology. The result is a 40%-50% reduction in waste collection fees.
9: AIRTRAC™ Control system for GCP Applied Technologies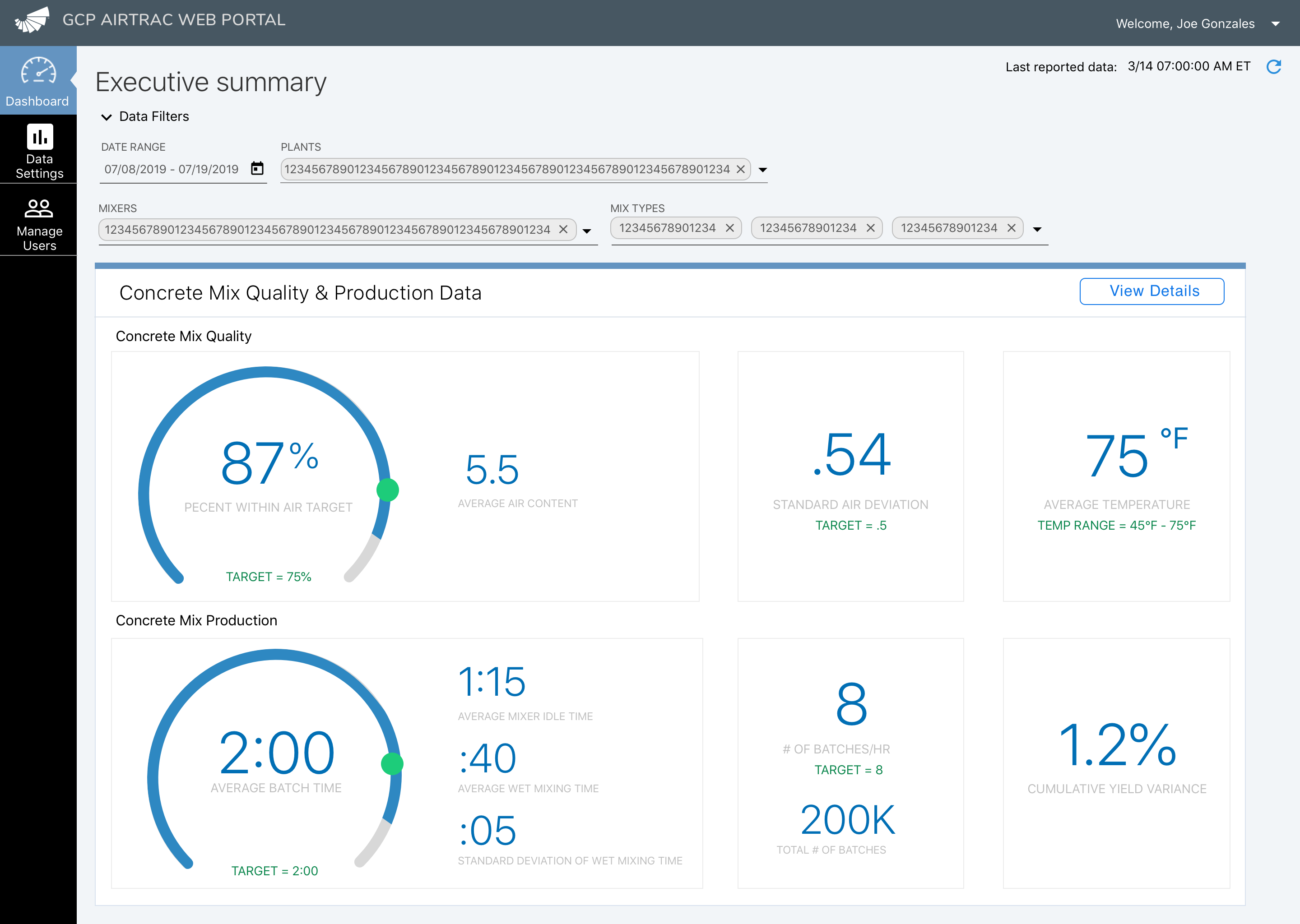 Even where you can't see it, concrete is a vital material for construction in the modern world. It's simple on the surface: aggregate, sand and cement. But it's surprisingly easy to get wrong. Air bubbles created during the mixing process can lead to voids that weaken structures and can even cause them to collapse. To prevent this, concrete mixing is computer-controlled. However, the feedback loop between that computer control and the production process is disrupted in normal concrete production. There's little information exchange between the computers that control airflow during mixing and particularly between different mixing units.
The AIRTRAC™ system is a cloud-based SaaS system that's compatible with AIRtrac concrete mixing devices. It allows users to gather and analyze data from mixing processes across units, globally and remotely.
To create the system, we had to build tools for data identification and extraction as well as analysis and sharing. A .txt file is retrieved from the AIRtrac system and uploaded to a dedicated cloud. Custom software then parses the data out to create a user-friendly set of insights that can serve as a base for decision-making.
AndPlus built the AIRTRAC™ solution for GCP. To learn more, see our case study.
How AndPlus can help
AndPlus has built successful IoT implementations for businesses in multiple industries. We know how crucial it is to start with your business goals, and to marry technical requirements with the tools you're already using. A unique blend of deep consultation and insight combined with road-tested Agile development methodology lets us get the best of one of the most diverse teams of experts in the business, meaning you do too.
Takeaways
Key IoT challenges include security, management and interoperability, as well as the specific needs of your business.
The majority of adaptability is found at the application layer.
Data extraction isn't enough; neither is analysis. Presentation also matters.
Businesses can gain enormously from IoT implementations, but they can also find themselves exposed in unprecedented ways.
Seek to build a solution for your connected devices with a trusted, experienced partner that can point to a track record of success.